AI, art, language, and what makes us truly what we are.
I have probably spent more time looking at Poussin's Dance to the Music of Time than any other work of art. Sneaking off to the Wallace Collection in London and just looking at the Dance was my comfort activity while living in London – a time that was not exactly devoid of its trials. It's not, by any measure, great art, insofar as such judgments can be made with any objectivity. Like most French Baroque allegorical paintings, it's considered somewhat 'boring'. It neither has, nor claims to arrogate to itself, the fiery passion of a Van Gogh, the compositional genius of a Vermeer or the turbulence of a Turner. It's not particularly well known, and indeed more know it for having lent its name to Anthony Powell's dodecalogy (quite incidentally, another of my favourite works of art). In as far as there can be a sensible debate as to what is, and isn't, 'good' or 'great' art, few would consider Dance to fall into that category. What nobody would argue, however, is that it is a piece of art.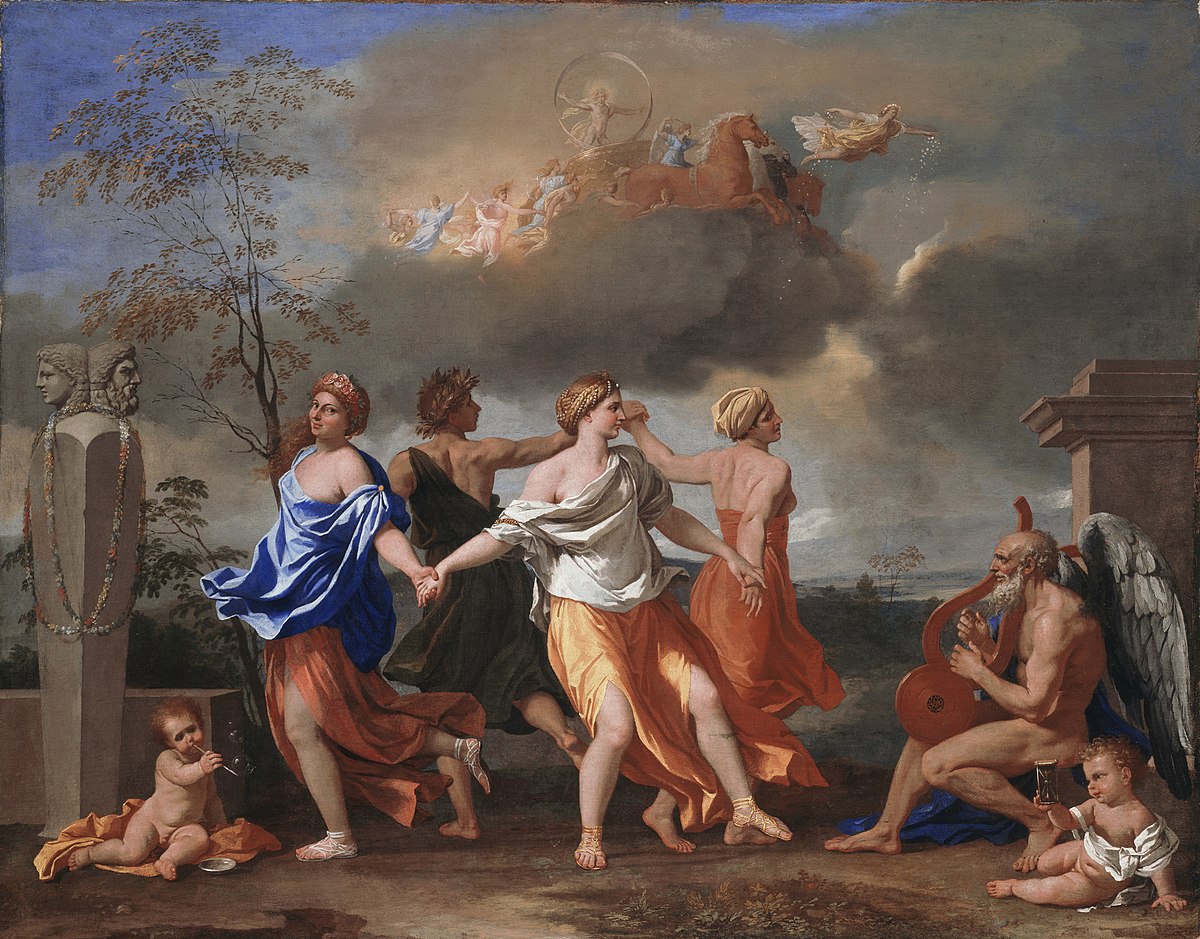 What, then, if I gave a somewhat clumsy description of the scene to Stable Diffusion, the currently fashionable model of generating images? Let's try this:
A painting, in the French Baroque style, of four female figures, allegories of the four seasons. They hold each other by the hand, dancing in a circle. Time, represented by an old man, plays a lyre. The scene is set in the early morning.
Here's what I got: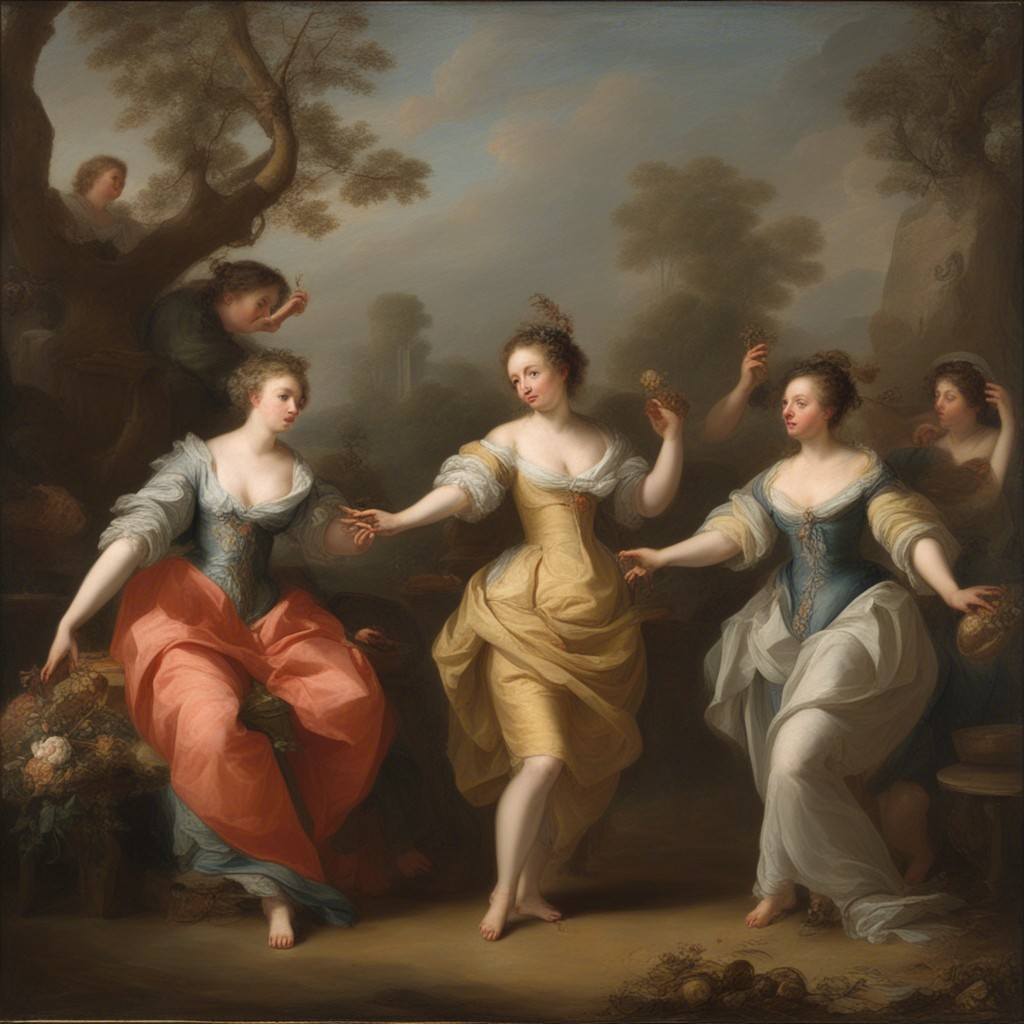 It's not great by any stretch of the word. The faces, like in most diffusion models, are a mess. None of the figures get the allegory of time and seasons (of the year, but also of life, and of stations of an individual's life). Certainly some more/better prompting could have gotten a slightly better result, but that's really not the point.
The point is that it's not art not because it's not 'good enough' to be art, but because it is fundamentally, qualitatively different.
Citation
BibTeX citation:
@misc{csefalvay2023,
  author = {Chris von Csefalvay},
  title = {The {Lyre} of {Hephaestus}},
  date = {2023-10-16},
  url = {https://chrisvoncsefalvay.com/posts/lyre-of-hephaestus},
  doi = {10.59350/pd0q6-r5n60},
  langid = {en-GB}
}

For attribution, please cite this work as: